Today's pick for Musical Monday is:
Alina Baraz – Drift (Prod. by Galimatias)
Loving all the different musical elements and stuff here. I think the vocals have a neat serene quality while maintaining a nice level of energy. Basically… I'm just jamming out on it over here tonight. Hope you all enjoy it too!
The other albums I'll be checking out during my editing session are:
Garbage – Not your kind of people

<<<< uhhhhhh can you guys believe Garbage has a new album?!? Well new in 2012 but relatively – still. So curious to hear how their sound has evolved… should be interesting anyway!

Snoop Lion – Reincarnated

– I'm sure I've heard one of the tracks from this but never sat down and gave it a listen so finally will be giving that a shot tonight. While smoking an Indica strain called 'God' bud hehehe 😉 Parttttty over here, mon.

A Perfect Circle – Stone and Echo

– this one was recorded live at Red Rocks!!!?! ugh. Excited to hear it.
You guys know the drill, if you'd like any of those albums reviewed more in depth next week just let me know!
Had a quiet day of working and a much needed afternoon nap after an all nighter on Sunday. Was the perfect day for it – it's been snowing and freezing here. Will be spending the evening with Bogey and getting some working done for the night… and pretty much doing it all over again. Weeeeeeee.
Hoping to get a set finished up at least by tomorrow sometime, which will be very nice. Crossing my fingers and a BIG pot of coffee on that. Probably won't be doing much more than a bit of yoga, meditating, and relaxing. My sweetheart DID clean all the ice off my car for me too, how sweet!!!! Speaking of which I gotta cut this short and run up the street before things close up in a few.
Got a cool Moonstone ring in the mail today, too – which I am wearing right now and loving. Also got a stick of sage, and the teeniest cutest little bell.It was funny about the sage, because I had no idea I was out and ordered some on a whim, then ended up realizing right afterwards I was out and finishing off what I had – yay intuition! Oh and my boyfriend liked the bell so much he hung it up in the kitchen to ring to the let the cat know when it's time to eat in the morning. I hope someone else finds this as hilarious as I do. Didn't even care that he done jacked my bell and turned it into a cat attack inducing weapon…. psh.
Oh yeah…so now that I got totally off track and rambled… back to that whole Musical Monday thing! If you'd like to join in on the fun go here: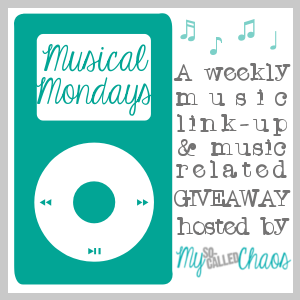 Disclosure of Material Connection: Some of the links in the post above are "affiliate links." This means if you click on the link and purchase the item, I will receive an affiliate commission. Regardless, I only recommend products or services I use personally and believe will add value to my readers. I am disclosing this in accordance with the Federal Trade Commission's 16 CFR, Part 255: "Guides Concerning the Use of Endorsements and Testimonials in Advertising."