Disclosure: This post may contain affiliate links. Some products mentioned in this post were received free of charge but all opinions expressed are 100% my own and I was not paid to provide my opinion.

Follow Me – If You Leave
My boyfriend found this great mix and wanted me to check it out, so I can't take the credit for finding Follow Me – If you Leave… which is this weeks Musical Monday pick. Available as a free download here. It's basically a 'chill wave' cover of Smokey Robinson's classic song Being with you. My guy didn't know about the original at all, so maybe I'm showing my age here but this is the type of stuff I grew up on. Follow Me did a great job adding a nice fresh modern twist on the mix. Can't listen to either version without singing along, just love it on so many levels that if you don't get it- than I ain't even gonna 'spain it any further than that. Just listen 😉
In other news, speaking of my love, we got our first fantasy box in the mail today! The lingerie they sent was cute, you can't see much in the sneak peek below but there will be a review with better pictures coming on that soon (get your minds out of the gutter, it won't be THAT detailed of a review lol). Other reviews coming soon will be Ipsy and Birchbox – they both revealed the previews today of what will be coming in the boxes so you can see the sneak peek of my March Ipsy Bag and Birchbox here. Post a comment with what you're getting if you peeked already!!!
Also got a wonderful package today from the folks that make Power Crunch Proto Whey Ultraburn on befalf of Bulu Box as compensation for the issue with their box last month – and they are amazing! They sent me a big full size version of the Power Crunch Proto Whey Ultraburn in Chocolate Creme along with samples of Mestrength live elavated electrolytes & creatine in lemon lime, headache relief to go powder in lemon lime, edible green tea from eatgreentea.com, AEN LIV supplement, and celsius outrageous orange drink mix. May decide to review these once I've tried them all. Love the Chocolate Creme flavor of the Ultraburn – so far that and the Vanilla Cafe are both delish but I'm happy with my choice on the chocolate because I could definitely drink this every morning. Does seem to give a nice little energy boost too.
… Oh yeah…and always, if you want to join in on the fun for Musical Monday's here's the spot: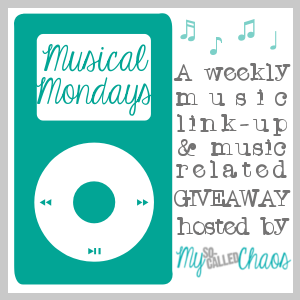 Disclosure of Material Connection: Some of the links in the post above are "affiliate links." This means if you click on the link and purchase the item, I will receive an affiliate commission. Regardless, I only recommend products or services I use personally and believe will add value to my readers. I am disclosing this in accordance with the Federal Trade Commission's 16 CFR, Part 255: "Guides Concerning the Use of Endorsements and Testimonials in Advertising."