Even though I'm very much not a fan of Kanye West, I heard the production on his new album was really good and so I'm giving it a run through tonight while I'm up working. I'm sure I won't be able to bear listening to the entire thing straight through but it's got a couple catchy tunes on it at least. He works with some Reggae artists and Daft Punk too.
'Black Skinhead' and 'Blood on the Leaves' are probably my favorite tracks. 'I'm in it' and 'I am a God' both have those Reggae elements, and so those aren't terrible either if you're into that type of thang. Being Martin Luther King day, however – Black Skinhead is probably the most appropriate choice so we'll go with that for today's pick… SEO be damned lol. Seriously though, this has got a super fun melody and is worth a listen for sure. By far my favorite out of the whole 'Yeezus' album.
The other albums I'll be checking out on this most melodious Monday night:
The Knife – Shaking the Habitual
The Smashing Pumpkins – Oceania
Julia Holter – Ekstasis
As always – If you'd be interested in having any of these albums reviewed next week just let me know in the comments!!
Oh and I'm sure you all know how this works by now but if not and you want to join in on the musical Musical Monday fun here's the spot: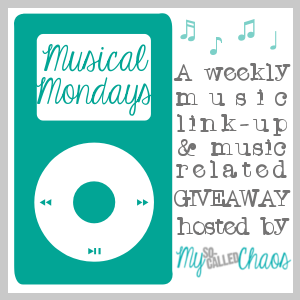 Disclosure of Material Connection: Some of the links in the post above are "affiliate links." This means if you click on the link and purchase the item, I will receive an affiliate commission. Regardless, I only recommend products or services I use personally and believe will add value to my readers. I am disclosing this in accordance with the Federal Trade Commission's 16 CFR, Part 255: "Guides Concerning the Use of Endorsements and Testimonials in Advertising."