Checked out a few new albums this weekend…one of which was Eminem's – The Marshall Mathers LP2. His last few albums have all been hit and miss, but I think this one is pretty good overall. Definitely worth a listen if you're a fan of him. Today's song will be from CD 2 of that album – the track is called Beautiful Pain Featuring Sia. I like that it's got a positive overall message mixed in with the typical Slim Shady style Angst. Granted, as a pyro anything with metaphors about flames gets me! 😉
In other musical news The Strokes new album Comedown Machine is alright too – the vocals are so much different than ever. So far I think 'Tap Out' is my favorite track from it. Liking the new sound though for the most part – which is surprising considering it doesn't have any more of the 'rock' feel. At all. So a little too soft and bubblegummy at some points for my tastes but we'll see. I'll have to give it another listen sometime when I'm not pulling an all nighter, like last night. XD
For tonight's editing session, I'll be checking out the following albums:
Washed out – Paracosm
Killer Mike and El-P – Run the Jewels
Kurt Ring – Smoke Ring for my Halo.
If anyone would be interested in having any of these albums reviewed in next weeks Musical Monday post, leave me a comment and let me know!
And as always if you'd like to participate in Musical Mondays as well, be sure to check out this link: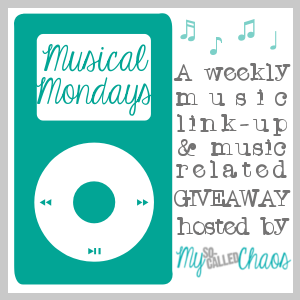 Disclosure of Material Connection: Some of the links in the post above are "affiliate links." This means if you click on the link and purchase the item, I will receive an affiliate commission. Regardless, I only recommend products or services I use personally and believe will add value to my readers. I am disclosing this in accordance with the Federal Trade Commission's 16 CFR, Part 255: "Guides Concerning the Use of Endorsements and Testimonials in Advertising."