Today's Musical Monday pick is from an ambient black metal album by Lustre called they awoke to the scent of spring
It's soft enough so that people who don't like metal could easily listen to it….and probably way too soft for the majority of actual metal heads. Hadn't heard of these guys before this past week – but my boyfriend liked them so much he's been getting the rest of their stuff so I'll be checking ALL of it out hehe. I think they've got a real cool sound and love the fact they are doing something a little different.
I've got a handful of albums to get me through this weeks editing including: Headspace's I Am Anonymous, Bonobo's The North Borders, Janelle Monáe – The Electric Lady, Lady Gaga's Artpop, and Red Hot Chili Peppers – I'm With You. Let me know in the comments if you'd be interested in having any of those reviewed!
What are you guys listening to this week?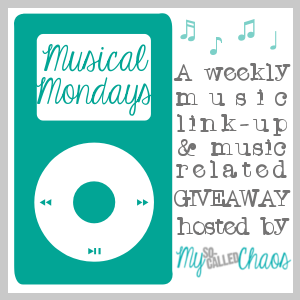 Disclosure of Material Connection: Some of the links in the post above are "affiliate links." This means if you click on the link and purchase the item, I will receive an affiliate commission. Regardless, I only recommend products or services I use personally and believe will add value to my readers. I am disclosing this in accordance with the Federal Trade Commission's 16 CFR, Part 255: "Guides Concerning the Use of Endorsements and Testimonials in Advertising."